Corning Award for Excellence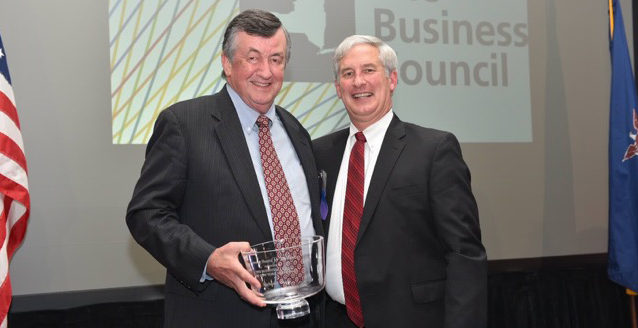 Mike Doyle, the owner and president of Pleasant Valley Wine Company, and our boss, is the 2016 recipient of the Corning Award for Excellence, the most prestigious award presented by The Business Council of New York State. Mike Doyle has been involved in the New York wine industry for 40 years and is the longest serving member of the Business Council's Board of Directors. His dear friend Tom Tranter, President, Corning Enterprises, presented the award this fall at the Sagamore.
The Corning award is presented each year by Corning Incorporated to the individual who best demonstrates an outstanding level of accomplishment in their chosen discipline, as well as a deep and sustaining commitment to the people of New York.