Greetings from Pleasant Valley —
Our tasting room is open from 10:00am to 5:00pm seven days a week. Tastings are $5 per person.
Tours during the summer and fall are by reservation only. Please call 607.569.6111 or email us.
Our online store is open at www.pleasantvalleywine.com/shop.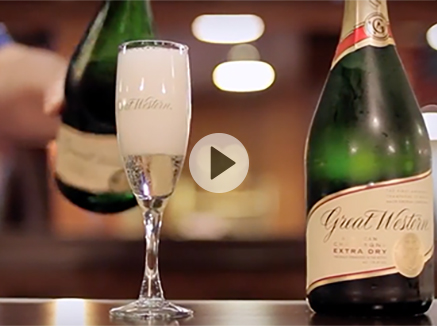 WELCOME
The Pleasant Valley Wine Company, located near the village of Hammondsport, New York is the oldest winery in the Finger Lakes region. Established in 1860, the winery proudly displays the designation U.S. Bonded Winery No. 1 and has eight remarkable stone buildings listed on the National Register of Historic Places.
While you're visiting the beautiful Finger Lakes region of New York, plan a trip to the Pleasant Valley Wine Company. You'll visit the magnificent stone buildings and other structures and equipment original to the winery. The old-world ambiance of the winery is ideally suited to its breathtaking surroundings.
LEARN MORE
GOLD SEAL
Introducing Gold Seal Blanc de Blanc, A Charles Fournier Special Selection, produced at our facility in Hammondsport, New York. A blend of Cayuga, Aurore and Seyval varieties, our Blanc de Blanc is naturally fermented in the bottle and carefully aged to ensure a finer bubble and superior champagne. Available at select locations in Central New York.
LEARN MORE

PARTNER WITH US
More than 14 million gallons of capacity
Crush and pressing, fermenting, barrel or other medium aging
Custom wine and cider formulation
Formula approval by TTB and COLA
Receiving [bladders] and blending and bottling of both domestic and imported bulk wine
Laboratory services, quality assurance and product testing
Filtration and dosing services
Dry goods acquisition – glass, label, closures & shippers
400 bottles per minute line capable of carbonating; multiple sizes, closures, and labels, including shrink sleeve labels.
Bottle fermented champagne/sparkling wine bottling line capable of 187ml, 375ml, 750ml and 1.5L bottles and cork, crown cap or screw cap closure.
Still wine bottling line capable of up to 4L glass bottles.
Bag-in-Box filler capable of 1.5L pouch, 3L, 4L, 5L and 18L fill.
Bulk wine sales.
Climate-controlled and ambient temperature warehousing and shipping facilities with inside shipping docks.
OUR PRODUCTS
The Pleasant Valley Wine Company has been a trend-setter in the wine-making industry for decades, and it is currently one of the most renowned producers of prestigious and sought-after champagnes in America.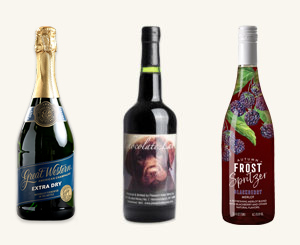 VISIT
The Great Western Visitor Center is part of the Pleasant Valley experience, providing an extraordinary place in which guests of all ages will have fun and learn.
OUR HISTORY
The Pleasant Valley Wine Company boasts caves that have been carved deep into the hillside and are used as natural wine cellars. Located in the valley, our winery combines old-world character with modern excellence in wine-making.
LEARN MORE
NEWS