Congratulations to Chase Elliott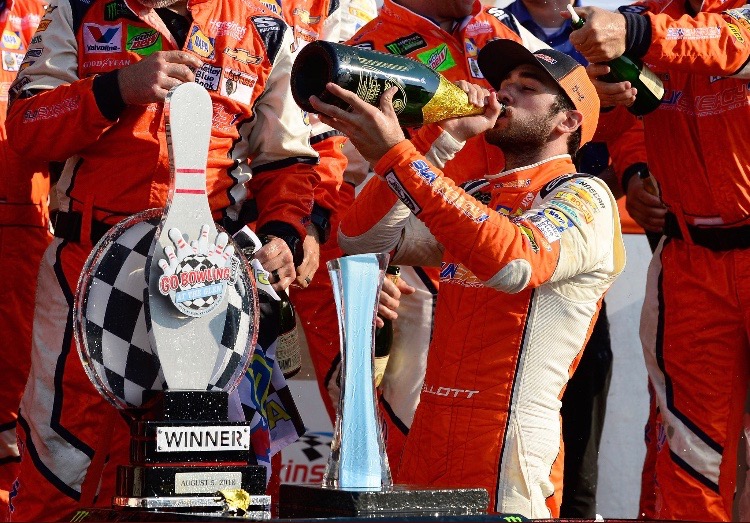 Congratulations to Chase Elliott, the winner of the Go Bowling at the Glen on August 5, 2018, his first Monster Energy NASCAR Cup Series race.
"Holy cow, I don't know what to say — just so thrilled, so emotional, so much relief," said Elliott.
Elliott's victory, with his father, NASCAR Hall of Famer Bill Elliott, spotting for him on the backstretch, was the 250th for Hendrick Motorsports.
Great Western Champagne has been the official champagne of Watkins Glen International since 1966, and is produced by Pleasant Valley Wine Company.
Pleasant Valley has been a partner of WGI since the early 1950's.