Christening of the John F. Kennedy (CVN 79)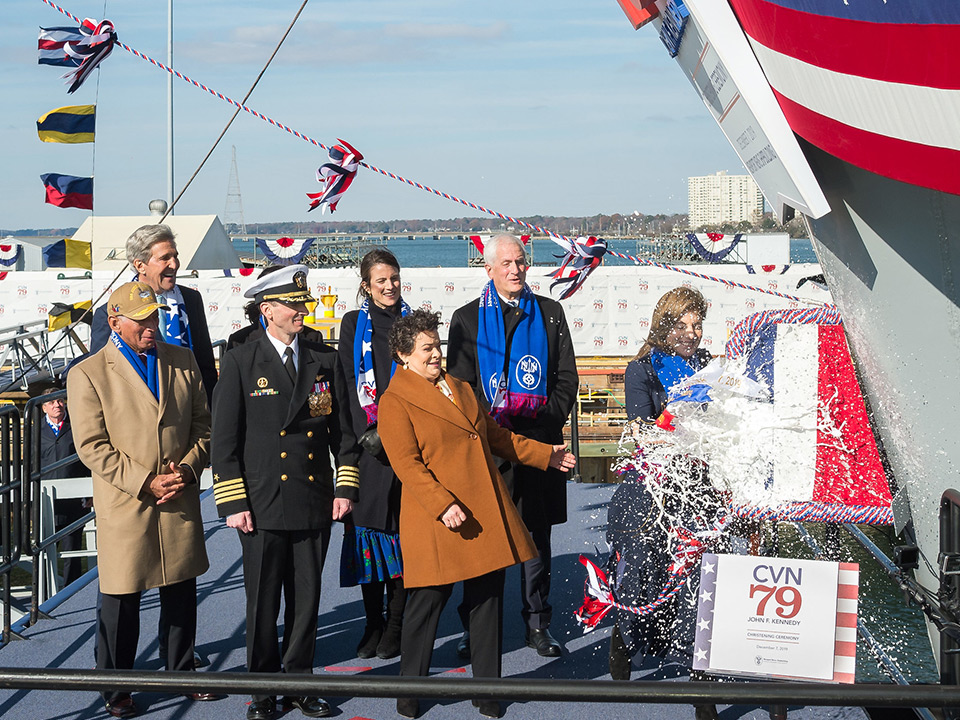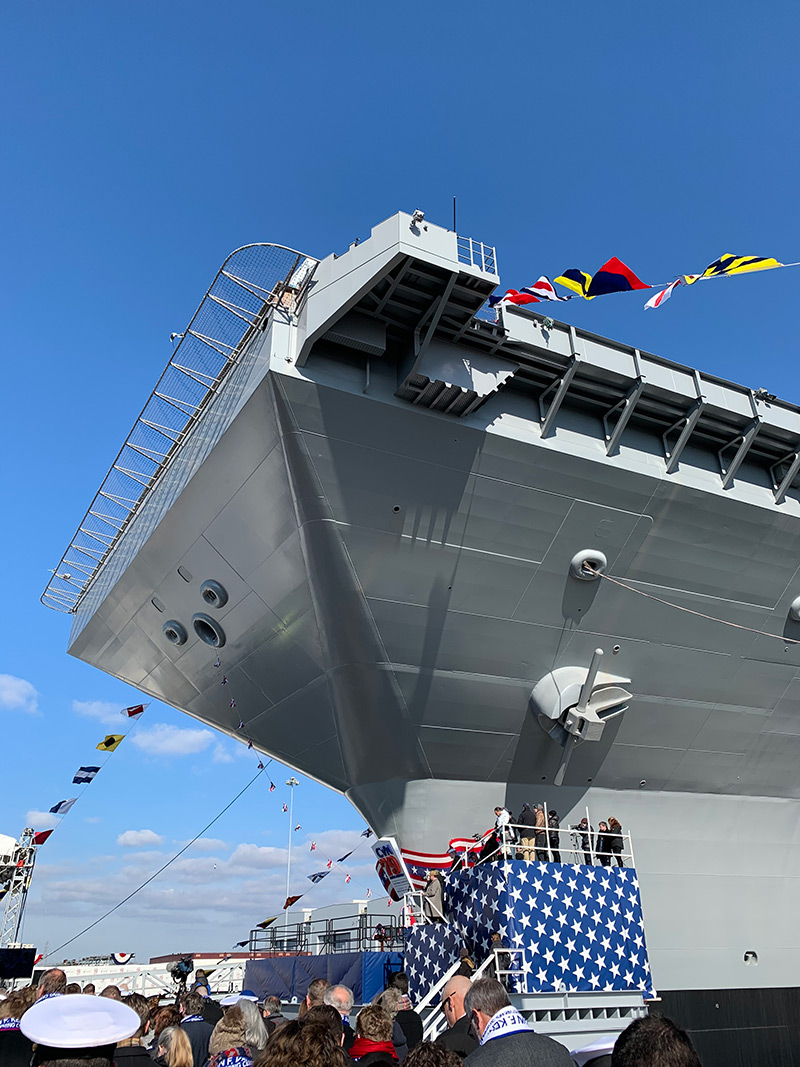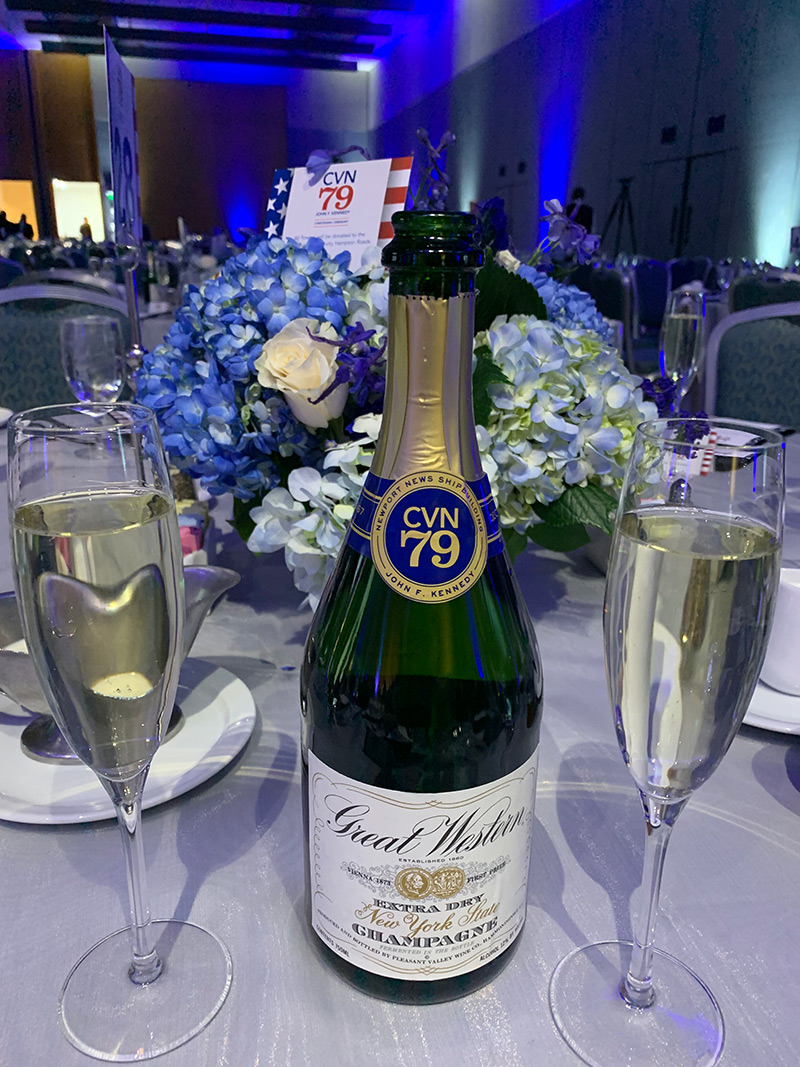 We were privileged to be in Newport News, Virginia on December 7th, 2019 for the Christening of the second aircraft carrier built by Newport News Shipbuilding named for John F. Kennedy (CVN 79).
President Kennedy's daughter, Caroline Kennedy, christened the first aircraft carrier, John F. Kennedy (CV 67) in 1967 with a bottle of Great Western Extra Dry Champagne. The first carrier served from 1967 to 2007.
We partnered with Works Design Group and Newport News Shipbuilding to create commemorative bottles (750ml and 187ml) featuring an elegant neck wrap that links the Christenings of both great vessels.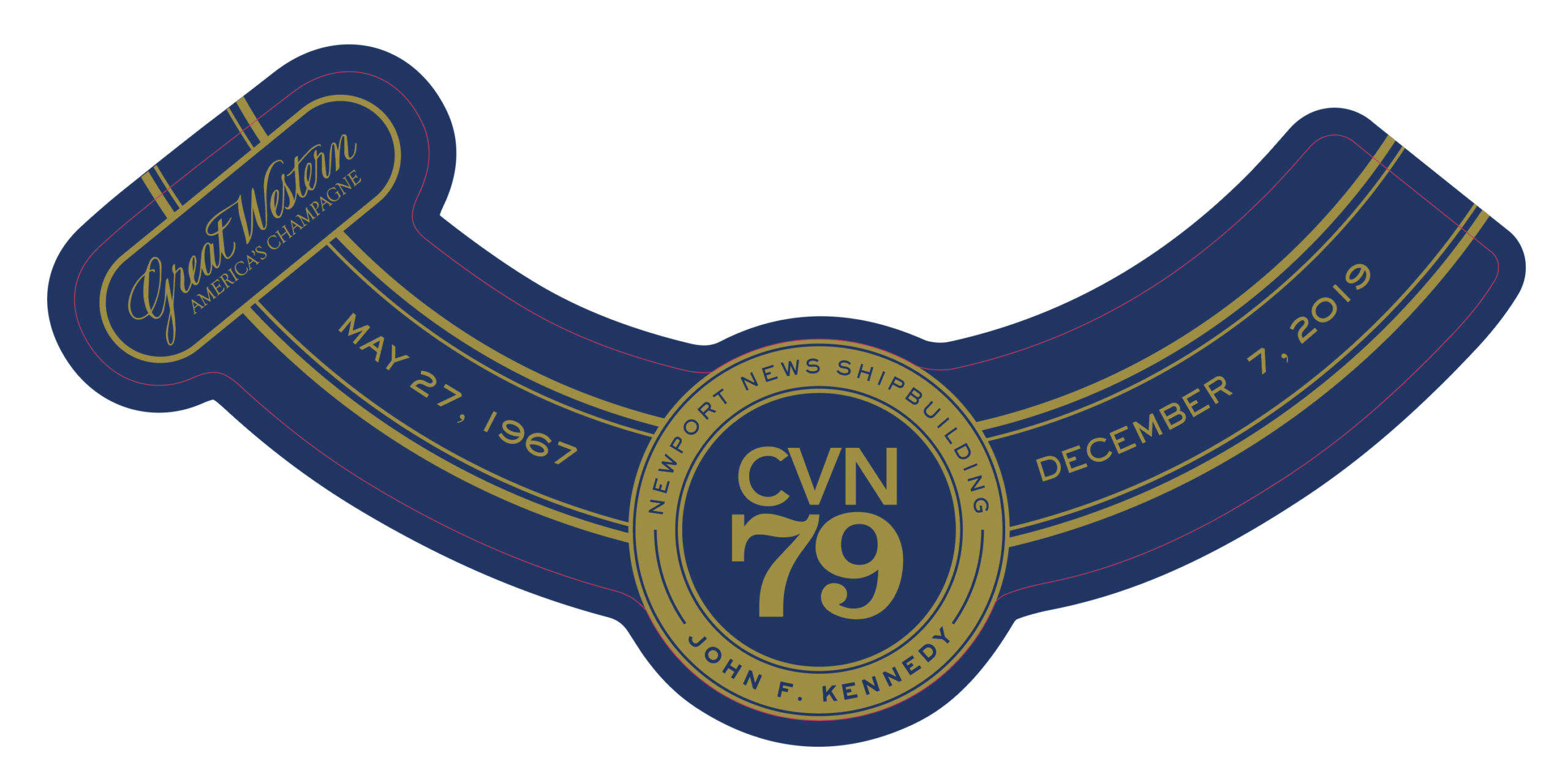 It was an honor to play a small role in the celebration of the work of more than 5,000 American shipbuilders and 2,000 suppliers.
"This ship will represent the ideals he lived by – courage, sacrifice and belief in freedom – and it will help make real his vision of a more just America and a more peaceful world," Caroline Kennedy said before she christened the second ship.
The new Kennedy ship is the most efficient aircraft carrier ever designed and will save the Navy more than $5 billion over the ship's 50-year life.
In March 1871, Charles Champlin, one of the 13 founders of the Pleasant Valley Wine Company, sent a case of champagne to his close friend Marshall P. Wilder, a well-known wine connoisseur in Boston. Wilder declared it to be "the Great Champagne of the Western World." Great Western Champagne was born.
Today, after nearly 150 years of continuous production, Great Western is America's most glorious champagne. Great Western Champagne enhances the wine lists of the most prestigious American hotel and restaurants.
Great Western is produced by the Pleasant Valley Wine Company, United States Bonded Winery No. 1 and established in 1860. Pleasant Valley is family-owned, located in the Finger Lakes of New York, and among the largest producers of bottle-fermented champagnes in the United States.
Commemorative bottles of the Christening of the John F. Kennedy (CVN 79) may be ordered by contacting the winery at 607.569.6111 or by