9666 Route 414, Lodi, New York 14860 – 607.582.7230
Hours: 10:00 am – 5:00 pm Wednesday – Sunday
To our wonderful customers —
We invite you to visit Caywood Vineyards our historic farm winery overlooking Seneca Lake in New York's Finger Lakes region.
Caywood Vineyards is steps from the spectacular Finger Lakes National Forest.
Our unique tasting room features a redwood and oak bar handcrafted from recycled wine tanks and a 3-story fireplace made from native stone.
Caywood is a proud member of the Pleasant Valley Wine Company family of businesses. Pleasant Valley, based in Hammondsport, is U.S. Bonded Winery No. 1 and the home of Great Western Champagnes.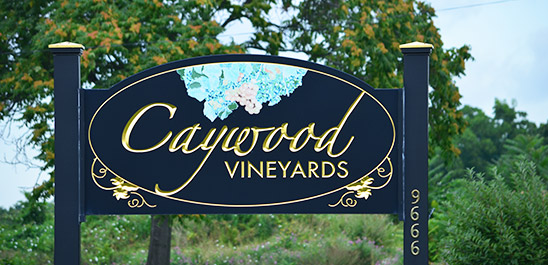 CAYWOOD VINEYARDS
Tasting and retail sales facility
9666 Route 414 | Lodi, NY 14860
607.582.7230
PLEASANT VALLEY WINERY
Tour our eight historic buildings
8260 Pleasant Valley Road | Hammondsport, NY 14840
607.569.6111
SENECA HARBOR WINE CENTER
Tasting and retail sales facility
2 N. Franklin Street | Watkins Glen, NY 14891
607.535.4867